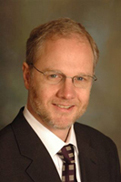 Have you wondered where are the voices of community foundations in the fight against government budget cuts of nonprofit funding? They are supposed to lead and convene our communities, and represent the voice of nonprofits that have no capacity to advocate by themselves.
There is one community foundation leader who is stepping forward and demonstrating what a community foundation can do to defend nonprofits in their area from state budget cuts.
Grant Oliphant is the president and CEO of the Pittsburgh Foundation, one of the largest and oldest community foundations in the United States. And this Wednesday in Pittsburgh, he is going to be doing something very rare in the world of quiet, collegial community foundations.
The Pittsburgh Foundation is going to hold a rally to protest the state budget cuts to nonprofit programs. That's right, at Wednesday at 11am in Market Square, downtown Pittsburgh.
"It's a culture we have in the nonprofit sector. We feel as if we dare to raise our voice, it would be seen as partisan," says Oliphant. "Every other sector stands up for their interests, and they aren't seen as partisan. And we're not partisan. We're fighting for the people nonprofits serve. It's about daring to be heard and our constituents being heard."
Oliphant was talking to the head of the United Way of Allegheny County about the proposed state budget cuts to nonprofit programs. There were proposals, for instance, to cut battered women's funding in Pittsburgh to zero. "We said to each other: This is crazy," recalls Oliphant. "And why aren't we doing anything to at least help nonprofits advocate?"
Within a couple of weeks, they worked together and launched the advocacy campaign "Why Cut What Works." In addition to the downtown rally, on their website, you'll find the press release; electronic postcards; petitions; letter templates to legislators for nonprofit staff, volunteers, and board members; video stories from nonprofits about the impact of the budget cuts; and email, Twitter, and Facebook sign-ups.
"For the most part, nonprofits are not organized to speak up. Absent large scale institutions such as the community foundations and the United Way, the culture is not going to change," says Oliphant.
In some ways, Oliphant is exceptionally equipped for being one of the first community foundation leaders to speak up loudly against the tidal wave of nonprofit program budget cuts. He has extensive policy and communications chops. He served as press secretary to U.S. Senator John Heinz and was also founding editor of American Politics, a monthly political magazine. He's on the board of Grantmakers for Effective Organizations, and the Council on Foundations' Community Foundation Leadership Team. He is chair of Grantmakers of Western Pennsylvania where he is a past member of the Public Policy Committee and a past chair of its Communications Committee, and he is chair Emeritus of the Board of the Communications Network.
Oliphant had also been discussing this issue with his board for months. And the board was very supportive. Oliphant says, "The board has Democrats and Republicans. All accepted the premise that we are a convener and a community leader, and so our role is to advocate for nonprofits that we support."
Oliphant is worried that what he is seeing is not just a temporary reflection of the state budget. Indeed in Pennsylvania, there is $500 million dollars available for nonprofit funding, but it is held up by state legislators.
The country, in general, seems to have less interest in supporting nonprofits.
"I am seriously worried about the erosion of support for the social contract in this country," said Oliphant. "The current mood in legislatures around the country is the product of people not understanding the value of the nonprofit sector."
Foundation communications are partly to blame for the public opinion, says Oliphant. "Foundations need to stop just talking about themselves,and do a better job of communicating the value of the nonprofit sector. The message is not just what foundations do, but what organizations we support on the ground are accomplishing. And it should be told in dollars and cents."
Oliphant wants to advocate for the "value of the social compact in the US." "We're always hearing about how much these programs cost us, but no one ever seems to talk about what they save us or the value of what they contribute," he says. "We know the effectiveness of early childhood education and other interventions. We have a choice to invest in prisons or in early childhood. Why cut effective programs that produce better outcomes and a better society? Women's shelters, programs for young children, safety net for hungry and homeless—are we really so broke we can't invest in these things? Foundation strategies need to adapt to a new environment in which almost everything we fund is under attack and figure out how to contribute to the public debate."
Community foundations can engage in advocacy. Unlike private foundations, community foundations can lobby directly. They can train nonprofits to lobby. And they can make grants to nonprofits that are specifically earmarked for lobbying. See more here. (Even private foundations can support lobbying by providing general support grants that charities may use for any purpose, including lobbying. They can also do a lot outside the narrow legal definition of lobbying, such as advocacy that does not relate to specific legislation or target the legislative body. See more here.
"Foundations need to think about the ability of the sector they support to have a voice on their own. So much of what we fund is a by-product of public policy," says Oliphant. "If we don't speak up, we are saying that we are irrelevant. Your willingness to stand with nonprofits at this moment is critical and vital. This is an hour that calls for leadership."
If you know of other foundations that are stepping up their game and organizing, lobbying, or helping their nonprofits have a voice against budget cuts, please post your examples here. It's helpful for all of our readers to know what's going on and take inspiration from these examples.
(All photos courtesy of the Pittsburgh Foundation.)