Counterpoint to "The Problem with Fair Trade Coffee" article, published in the Summer 2011 issue of the Stanford Social Innovation Review
---
Fair Trade USA is disappointed that the Stanford Social Innovation Review published the article "The Problem with Fair Trade Coffee." We welcome feedback and philosophical discussion about ways to improve and expand the Fair Trade system, however the unsubstantiated claims, dated research, and misinformation that author Colleen Haight presented in her article misrepresent our mission, our model, and our accomplishments to date. During our 12-year history, Fair Trade USA has helped improve the lives of more than 1.5 million farmers (www.fairtrade.net) by cultivating a more equitable global trade model that alleviates poverty in coffee growing communities. As a mission-driven nonprofit organization, we continuously innovate our model to deliver greater impact back to farming communities.
Here, within the publication's required 1,000 words, we are only able to address some of author's claims. To learn more, please visit www.FairTradeUSA.org.
Impact
The article says that "retailers explain" that Fair Trade USA does not have sufficient data showing positive impact on growers. Without citing sources for this broad testimonial, the author fails to share that during the course of her research she met with Fair Trade USA on two occasions. She was presented with a plethora of data proving the enormous impact we have made in alleviating poverty in countries where farmers are not getting adequate prices for their products and where they are isolated from international markets. In 2010, we certified nearly 9,000 products from 878 producer organizations in 70 countries (2010 Fair Trade USA Almanac). We work with more than 900 U.S. companies to improve the sustainability of their sourcing practices and empower consumers with the assurance that products were grown and traded following strict social and environmental guidelines.
Since Fair Trade USA started in 1998, over 555 million pounds (2010 Fair Trade USA Almanac) of Fair Trade Certified coffee have been imported into the United States. As mentioned, this still represents a small percentage of the coffee industry. We agree—there is plenty of room for growth. This will happen with increased awareness, stronger commitments from the coffee industry, and further innovation of the Fair Trade model. We are inspired by the tremendous growth of certified imports. Imports of Fair Trade coffee, specifically, have more than doubled in the last five years, from 44 million pounds in 2005 to almost 109 pounds in 2010. Fair Trade supporters have generated $45 million in community development premiums since 1998 in coffee alone, $56 million overall (2010 Fair Trade USA Almanac).
Pricing Model
To understand the impact of Fair Trade, one must understand exactly how the pricing model works. Fair Trade USA ensures that in return for their commitment to social and environmental sustainability through the Fair Trade standards, farmers receive a price that is always higher than the market price. Fair Trade standards guarantee a minimum price to producers, but unlike the article insinuates, this is a floor price not a ceiling. The direct relationships that Fair Trade fosters between farmers and buyers have allowed cooperatives to negotiate far higher prices, based on the quality of their beans. In times of high market prices, like we are seeing today, the Fair Trade minimum is raised to meet the market price (www.fairtrade.net). In addition to the price paid for the coffee, buyers must pay an additional $.20 for community development and another $.30 for organic coffee.
The Fair Trade premium is unique because the cooperative is empowered to select and fund the projects that its members feel are most needed. These needs include building schools and medical clinics, purchasing new equipment to improve quality, funding organic certification, and providing members with technical assistance to improve yields or business acumen. Greater business capacity and higher quality coffee support the empowerment and economic advancement of the entire community.
Additionally, in the Fair Trade system, premiums for community development are paid to cooperatives that pool the resources to fund more substantial projects designed to improve the quality of life for all of its members and their families, contributing to poverty alleviation for the entire community. The premium has helped bring clean drinking water to farming communities in Africa; it has been invested in education programs for both children and adults; and it has funded cupping courses that have allowed farmers to better understand and influence the quality of their coffee.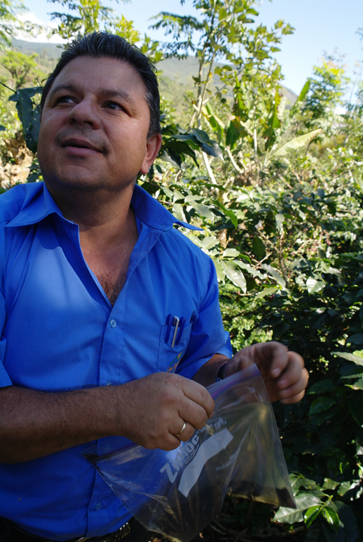 Quality
Throughout the article, several accusations are levied at the quality of Fair Trade coffee that are simply unsubstantiated. In the subtitle, the author says that strict certification requirements result in lower quality coffee for consumers. However, there is no direct relationship between Fair Trade standards and quality. We do not audit for quality. Nor do we force buyers to purchase low quality beans. The coffee industry encompasses a variety of quality levels, flavor profiles, and price points for Fair Trade coffee that reflect this paradigm.
The real relationship between Fair Trade and quality is actually quite positive, and one that has evolved over the last 12 years. As farmers start to receive better prices for their harvests, they are able to invest more money in improving the quality of their coffee. Cooperatives are hiring and training cuppers and agronomists to help members produce better coffee. As a result, nearly 250 producers attended the Specialty Coffee Association of America's annual conference, where they showcased their quality beans directly to U.S. buyers. Fair Trade Certified coffees in Peru and Rwanda, among other regions, have been recognized with enviable cupping scores from the industry's purveyor of quality Ken Davids.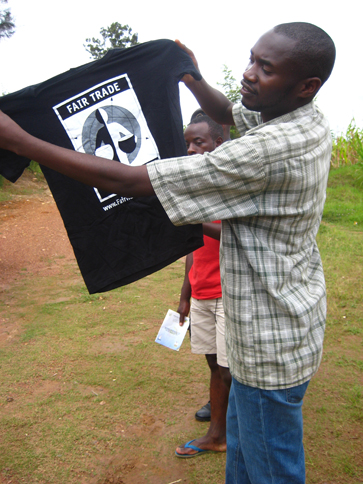 This investment in quality has allowed cooperatives to negotiate much higher prices for their members, allowing them to lift themselves out of poverty through trade, not aid.
After all, combating poverty requires a sustainable model that empowers farmers and workers to help themselves. Given its inclusive, participative approach and substantiated track record, Fair Trade is a viable vehicle for producers to strengthen their positions and take more control over their lives. As the market and the needs of our consumers, investors, and producers change over time, we find ourselves ready to meet the challenges and welcome the opportunity to improve the work that we do, so that we can continue to do deliver more Fair Trade opportunities to more people around the world.

For more on Fair Trade:
Read "The Problem with Fair Trade Coffee" article.
Read "The Future of Fair Trade…Is There One?" blog.
Listen to the "Alberto Irezabal – Bringing Fair Trade to Indigenous Farmers" podcast.