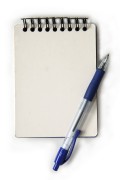 It feels like Apple has been on the cover of every newspaper and magazine this month. People gush about how much they love their iPod and admire Steve Jobs and his company. Yet very few people ever talk about the fact that Apple is one of the least philanthropic companies in America. To my knowledge, there is not one nonprofit that has received any kind of Apple product discount or donation. Apple doesn't give out any grants to nonprofits and, as far as I know, its participation in Bono's Red campaign is its first nonprofit partnership.
Apple's stock soared 26 percent last month, its gross profit margin reached 35.1 percent, and it ended the second quarter of this year with $12.6 billion in cash. It is doing so well. Why isn't it giving anything back?
And it's not just tech companies who don't do anything for their communities. Companies that you and I buy from frequently are also guilty. Costco, the 32nd largest company in the U.S., with 1.1 billion in profits last year, is nowhere to be seen on the philanthropic landscape. Lowes Home Improvement, number 45 on the Fortune 500 list, with 46 billion in revenues and 3.1 billion in profits, also has no philanthropy program, to my knowledge.
Who else belongs on a list of "Least Philanthropic Companies in America"? Can you guys all chime in, and add your nominations? Can we can put together a list and see if we can't put these companies on alert that their refusal to give back to the community is not going unnoticed.
---
Perla Ni, founder and former publisher of Stanford Social Innovation Review, is the founder and CEO of GreatNonprofits. She is also a co-founder of Grassroots.com.